Derek Wilkie
Co-Owner, Managing Director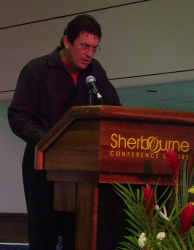 Derek Wilkie worked for a time as production manager at West Indies Records Limited (WIRL) in Barbados, which at the time held the majority of international licenses for the manufacture and distribution of labels such as Capitol, EMI London, Arista, and BMG. Derek trained in Los Angeles in the operation of setting up the region's first high speed duplication cassette plant. Later, he moved into the position of head of A&R for WIRL and signed several acts to recording contracts. Eventually, he managed one of these acts – Spice & Company and toured Canada, Central & South America and the USA. Shortly after leaving the position at WIRL, in 1992 he established his own label, CRS Music Ltd with the publishing arm Treasure Music Island Inc. He is Managing Director of both companies. As a result of his very keen interest in the area of copyright, Derek promoted the founding of the Copyright Society of Composers, Authors and Publishers Incorporated (COSCAP), a Barbados based non-profit entity whose key function is to administer the "non-dramatic" performing, transmission, broadcasting and reproduction rights in the musical works of its members and the members of affiliated societies. Derek was the Chairman of COSCAP for six years and also, the Chairman of the regional federation of copyright societies, Caribbean Copyright Link (CCL). He has over 40 year's experience in the music industry. His favorite hobby is fishing in our beautiful turquoise seas.
Stephen Lubin
Co-Owner, CEO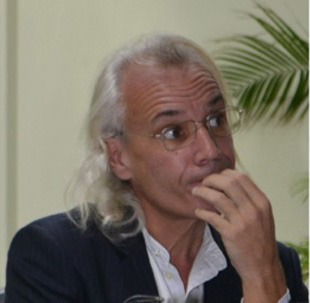 Stephen Lubin – a graduate of The United Nations International School, New York and Glendon College, York University, Toronto, is the co-owner, CEO and Director of International Licensing and Head of Artist and Repertoire Development at CRS Music & Media Ltd. He started working in music distribution in 1983 in New York, having spent the previous three years as Lead Singer of the Canadian punk rock band "The Idles". In 1985 he founded "Go-Ahead, London Ltd" a UK based music exporter. Over the next 22 years he distributed over 15 million albums and singles globally. In 1992 he founded "Irie Feelings Ltd" a UK music label focusing on Caribbean music. During that time he also owned multiple music stores in the UK. With over 35 years of experience in the music industry, he has since 2007, been here, in Barbados.

His favourite hobbies are: being part of The Rolling Stones entourage, which he did for almost 20 years, visiting over 15 countries, seeing 200 shows and running on Miami Beach for hours on end.